Digital Art, Game Design, VFX & Animation Academy
Turn Your Passion
into a

Career
Study with the No.1 digital design academy in Bengaluru.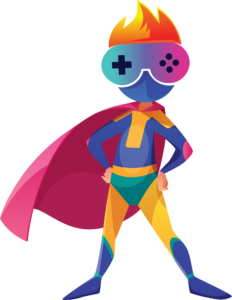 Get your career off to the best start with CREOVERSE digital art courses
The #1 digital design academy in Bengaluru
Promoted by 24Frames Edutech, pioneers in skill based learning, CREOVERSE Gaming And Animation Academy is an idea derived with a vision to make quality Tech skill-oriented education available and affordable to every job aspiring youth of the nation.
CREOVERSE is recognized as one of the best digital arts, game development, VFX, and animation academy.
Get a more personalized education with 1-on-1 and small group classes, a supportive community, and an industry mentor as your guide.
I've always wanted to pursue training in concept art, but I never had the opportunity to do so, until I came across Creoverse Gaming And Animation Academy. The on campus learning capacity allowed me to study every aspect. My mentor gave me detailed critiques, not just pointing out flaws, but painting over and showing how to improve them. I was always encouraged to push the envelope, and gained valuable insight into the industry. A fantastic school, I highly recommend it!
I honestly couldn't have had a better experience with the classes. I got an hour each week of dedicated one on one time with the mentor. He would give me critiques and paint overs of my work. The paint overs from a professional are the biggest benefit in my opinion. Not only are the classes immensely helpful, the faculty are quick to answer to clear all my doubts, which helped me get accepted to some of the top art schools.
Training with a mentor 1-on-1 was instrumental in learning what to expect in the industry. Shortly after completing the course, I landed several long term projects. I'm very grateful for the time and patience my mentors gave me. Highly recommend Creoverse Gaming And Animation Academy to anyone looking to learn new skills or up their game in the digital art world.
Send us an enquiry and let's work together to meet your career goals.
> Speak with an Admission Representative
Lets Explore Your Imagination